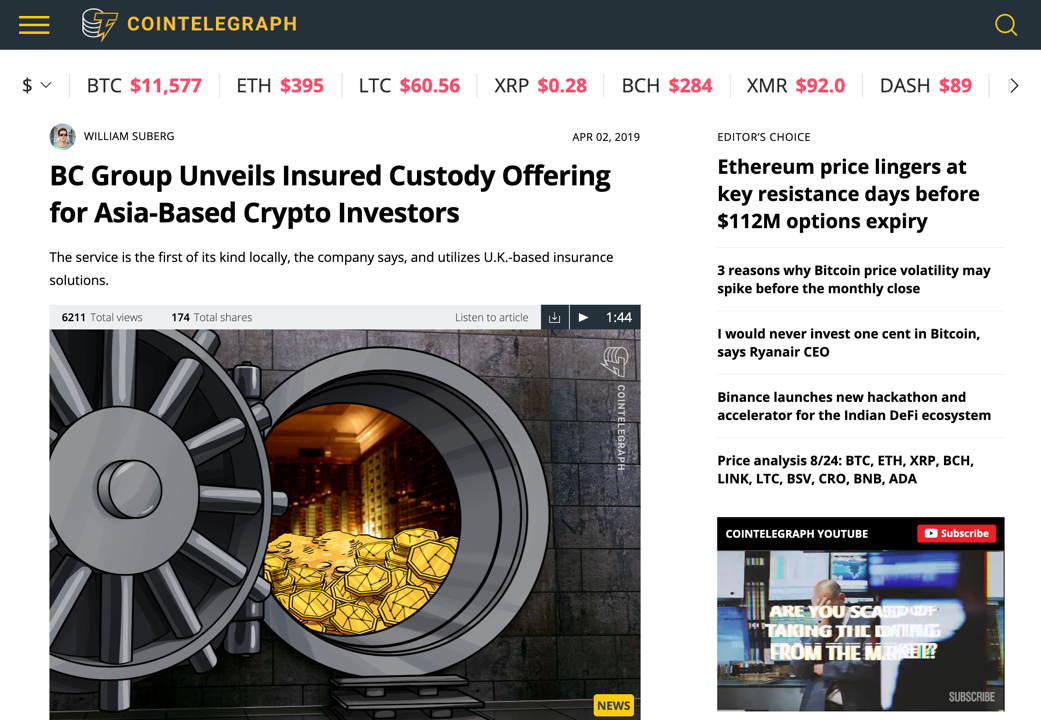 Hong Kong trading and asset management firm Branding China Group (BC Group) is launching an insured custody service for cryptocurrencies, the company confirmed in a press release shared with Cointelegraph on April 1.
BC Group, which owns a portfolio of various blockchain companies, including cryptocurrency trading platform Anxone and digital asset brokerage OSL, said it decided to build the service to respond to the needs of institutional investors in Asia.
Its release, it says, constitutes the first such insured custody solution for crypto assets available locally, but will use United Kingdom-based insurers.
To read more: https://cointelegraph.com/news/bc-group-unveils-insured-custody-offering-for-asia-based-crypto-investors