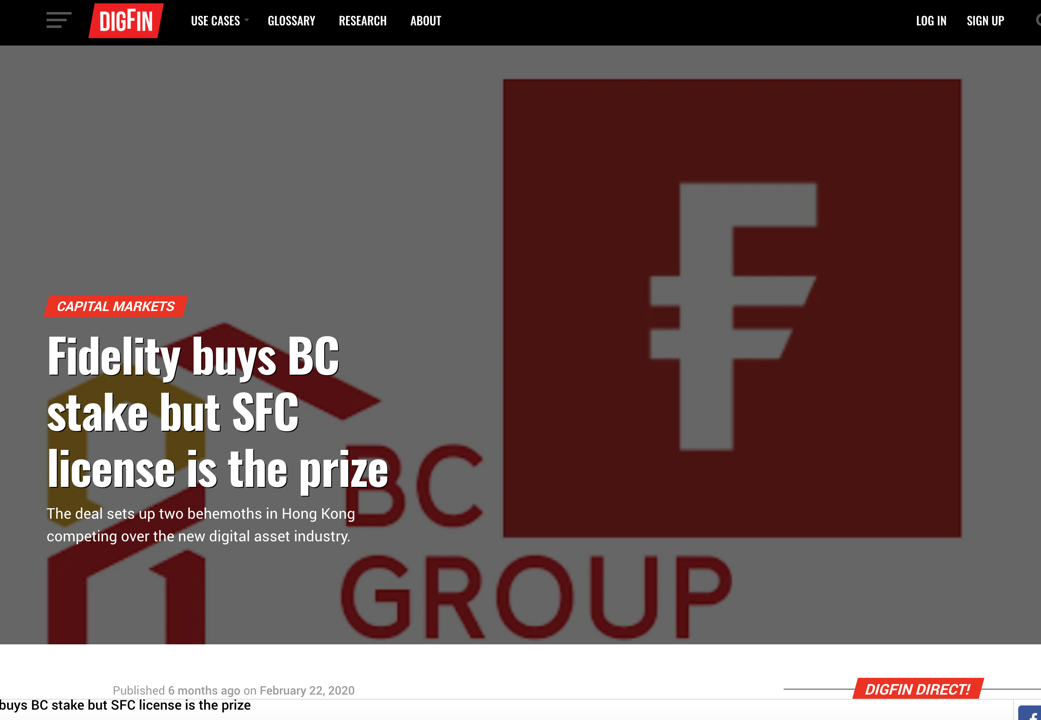 Fidelity International, the London-based ex-North America arm of the Fidelity financial empire, has acquired a HK$1105 million ($14.2 million) stake in BC Technology Group.
The stake was taken during a January share placement by BC Group, which is listed on the Hong Kong Stock Exchange. Fidelity accounted for nearly half of a total of $36 million raised by BC. In the process, Fidelity ended up with a 5.6% stake in the company, buying 17 million shares at HK$6.5 per share.
Bloomberg broke the news on Friday, February 21.
Check out the link below for the full content: https://www.digfingroup.com/fidelity-osl/