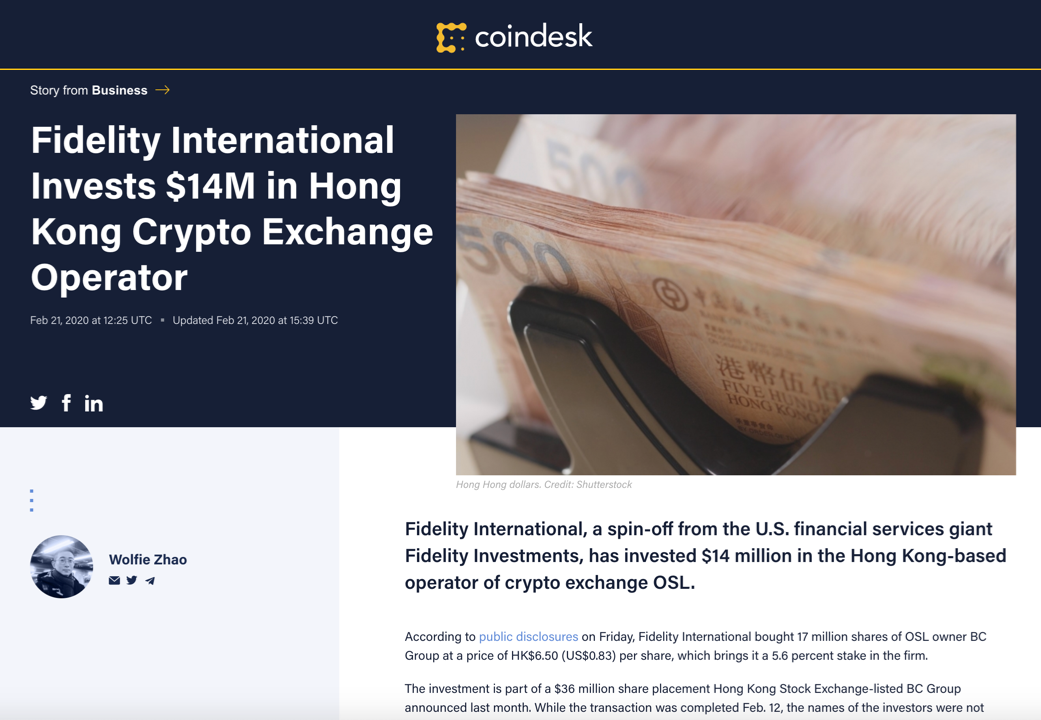 Fidelity International, a spin-off from the U.S. financial services giant Fidelity Investments, has invested $14 million in the Hong Kong-based operator of crypto exchange OSL.
According to public disclosures on Feb. 21, Fidelity International has purchased 17 million shares of OSL owner BC Group at a price of HK$6.50 (US$0.83) per share, which brings it a 5.6 percent stake in the firm.
The investment is part of a $36 million share placement that Hong Kong Stock Exchange-listed BC Group announced last month. While the transaction was completed Feb. 12, the names of the investors were not disclosed until today.
Check out the link below for the full content:https://www.coindesk.com/fidelity-international-invests-14m-in-hong-kong-crypto-exchange-operator?amp=1&__twitter_impression=true